Greenland Expedition
Booking Dates
03/25/2020 through 07/29/2020
Travel Dates
03/25/2020 through 08/08/2020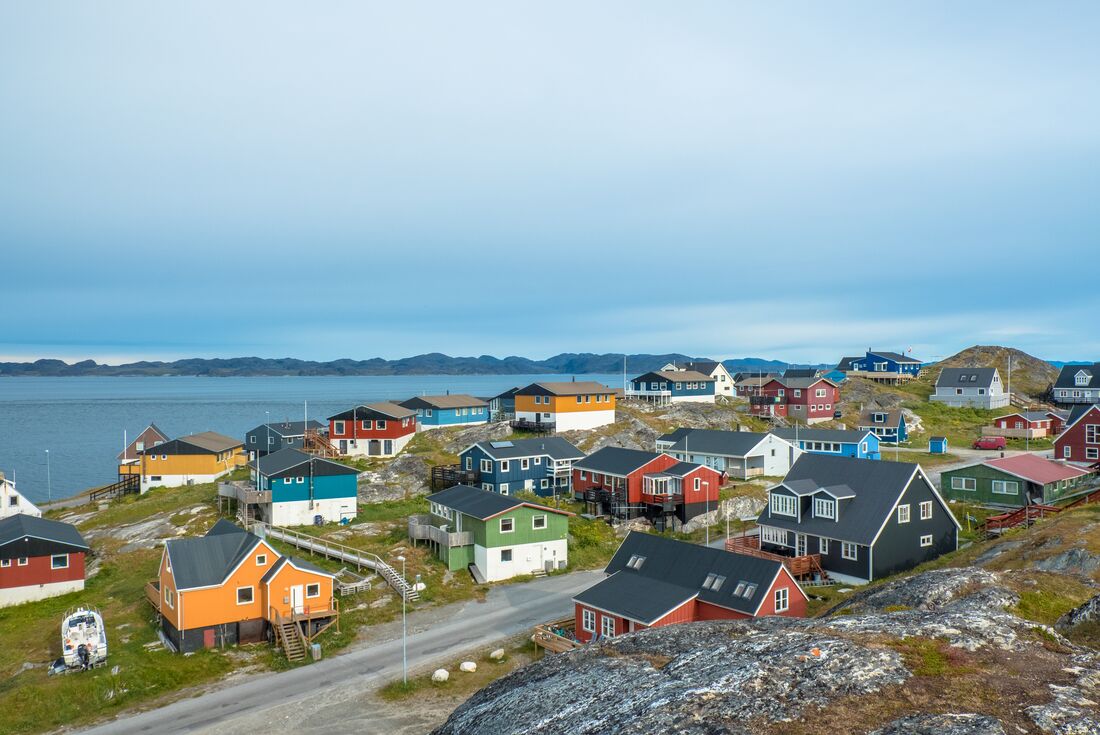 Greenland Expedition

There are so few places left on earth that can be described as truly remote and wild, but Greenland is surely one of them. Travel to the world's largest non-continental island, where fewer than 60,000 people live in the tundra-like environment. Here, icebergs tower instead of skyscrapers and tiny settlements on the coast still rely on subsistence fishing to survive. Hike through boulder-strewn hillside to the ruins of an ancient Paleo-Inuit culture, breathe the purest air imaginable and crane your neck in awe of iceberg giants on this eight-day expedition.

Activities
Ilulissat – Group Shuttle Airport Arrival Transfer
Ilulissat – Walking Tour inc Fish Market Visit & Harbour
Ilulissat – Kangia Coastline Hike to Sermermiut Settlement
Ilulissat – Picnic Lunch on Seqinniarfik Hill
Ilulissat – Icefjord Boat Tour to Oqaatsut (Rodebay)
Nuuk – City Walking Tour
Nuuk – Summer Hike around Quassussuaq (Little Malene)
Nuuk – Kaffeemik with Local Family
Highlights
This Expedition is land-based, perfect for those suffering from sea-sickness who don't want to travel the region by cruise ship.
Be welcomed into a local home to enjoy kaffeemik, a unique Greenlandic tradition and casual celebration where sweets and conversation are served up by the plateful.
Stay on the edge of the famed Ilulissat Icefjord, watching frosted peaks of icebergs from the shore while you explore the village.
Cruise through broken 'bergs to the tiny fishing community of Oqaatsut, then embark on an unforgettable hike through archaeological sites, gorges and craggy hillside.
Discover Greenland's modern capital of Nuuk, where colourful Nordic houses are joined by alternative architecture, artisan clothing boutiques and gourmet restaurants.
How many people do you know that have been to Greenland? This expedition puts the 'adventure' in adventure travel, showing you a part of the world few outsiders see.
Itinerary
Destination
Pricing
Terms and Conditions
| Day | Description | View All |
| --- | --- | --- |
| Day 1 | Ilulissat | Details |
| Day 2 | Ilulissat | Details |
| Day 3 | Oqaatsut / Kangia / Ilulissat | Details |
| Day 4 | Ilulissat | Details |
| Day 5 | Nuuk | Details |
| Day 6 | Quassussuaq / Nuuk | Details |
| Day 7 | Nuuk | Details |
| Day 8 | Nuuk | Details |